CanSurvive Cancer Support Group
Our Vision: A world where no cancer sufferer feels alone.
Our Mission: To provide a network of caring people to help patients and their families on their cancer journey.
CanSurvive Cancer Support Groups, Johannesburg
CanSurvive started in October 2009. The aim of CanSurvive cancer support groups is to provide support for cancer patients, caregivers and friends at various levels – no matter what type of cancer they are affected by and no matter where they receive their treatment. Support is provided for all types of cancer and patients. Caregivers and friends are welcome at the meetings.
During the year we had a variety of very interesting speakers and the numbers attending our group have grown satisfactorily. Our drumming session formed part of a television documentary on KykNet and our members attended sports meetings and wellness days around Johannesburg to inform people about cancer and to hand out pamphlets. We teamed up with LiveWell on several occasions to provide preventative advice as well as care for patients and caregivers. This has resulted in us being invited to several more corporate wellness days.
| | |
| --- | --- |
| | |
| An exceptionally good Cancer Buddy training course was held in October where 28 new Buddies learned what is expected of them when they are paired up with a patient under the PLWC scheme. The number of enquiries we have for Buddies has increased considerably and we plan to publicise this service widely during the coming year. | We ended the year with a superb breakfast at Da Vincenzo Restaurant where just under a hundred guests enjoyed the camaraderie which comes with being involved with cancer. |
|   |   |
| | |
| JHB CanSurvive support group in action – they meet monthly | Year-end Breakfast in JHB PLWC group |
---
The support group meets on the 2nd Saturday of each month at the Wits Donald Gordan Medical Centre, 18 Eton Road, Parktown, Johannesburg.

New Buddies trained for PLWC Johannesburg 2012
---
CanSurvive remains under the umbrella of People Living With Cancer and organises Cancer Buddy training and other events on their behalf.
Meetings are held on the second Saturday of every month and the excellent speakers also serve to further Cancer Buddy training and allows Buddies a place to meet patients.
Members of the Group also attend wellness days, sports events and give talks to various organisations as requested.
Buddy Support System
CanSurvive is part of the PLWC "Cancer Buddies" support network where cancer patients can interact with and receive advice and support from cancer survivors who often have a similar profile, disease and treatment protocol.
Buddy support can be provided via telephone, by one-on-one meetings, or even via email or Skype, depending on your needs.
Newsletter
CanSurvive produces the monthly VISION Cancer e-Newsletter which is emailed free to people interested in cancer related news.
CanAssist initiative
Chemo is never fun but chemo at the Charlotte Maxeke Johannesburg General Hospital is an ordeal involving a wait, many hours long, in a crowded area on not very comfortable chairs followed by a long journey in the early morning to get a place in the queue.
CanAssist has been formed to try and make the long hours a little pleasanter by supplying patients with a drink and a sandwich or roll or perhaps a piece of fruit. Afterwardsvolunteers chat to patients about diet, treatment and hope.
It is intended to provide the same service at other state facilities. All funding received for this initiative is used for the patients' comfort.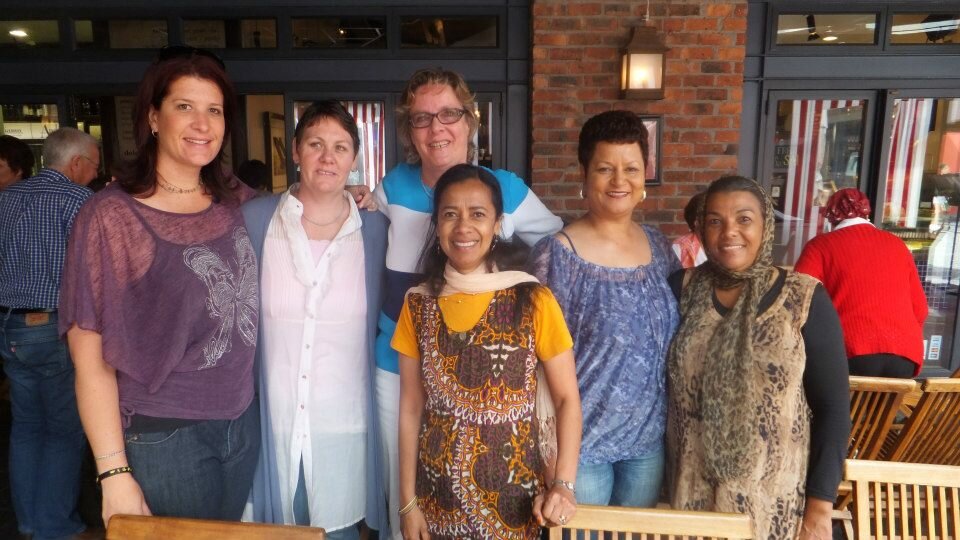 Year-end Breakfast held for support Group Members